Prv Article
Nxt Article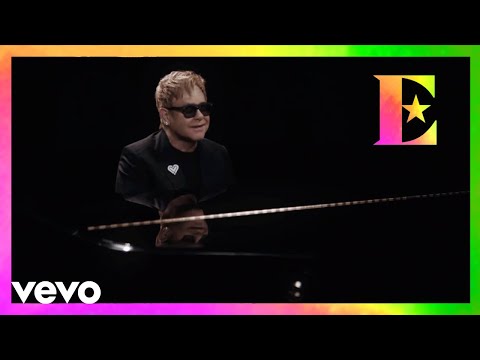 For the first time in 11 years, Elton John appears in his own music video with his heart on his sleeve.
The uplifting video, directed by Black Dog's Daniel Kragh-Jacobsen, features Elton on his trademark grand piano and many interweaving stories of love. From  young, explosive, biracial lovers, to a lesbian couple working through intimacy issues, to an older couple coming to terms with the ailments of aging- the idea of universal love radiates from each scene.
In a world badly in need of hope, the focus of this video was placed on a surge of love, bravery and compassion. "At this time in all our lives, when the world is changing so rapidly and we're all trying to make sense of everything, I think it's important to remember that it's not politicians, it's not money and it's not fame which make the world go round — it's love," Elton John told NPR. "It's something that is so easy to forget. I wanted to reflect that in this song and video."
Complete with a "Love Bravery" heart pin on his lapel,  and a soothing melody that will ring in your head for days, Elton's iconic presence reminds us that love can conquer all. Watch Daniel Kragh-Jacobsen's video for Elton's "A Good Heart" above now!