Prv Article
Nxt Article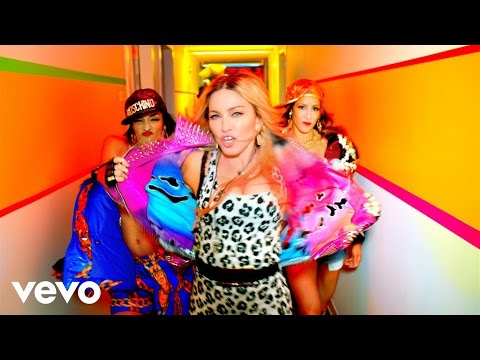 Madge's newest clip for her latest single "Bitch I'm Madonna," from her Rebel Heart album had debuted online and it's wild!
Directed by her long-time collaborator Jonas Akerlund, who worked on some of her most iconic videos–including "Ray of Light" and more recently the post-apocalyptic "Ghosttown," it seems as though the pair have a lot of fun together. "We've built trust between us through the years and she's one of those people who really gets the best out of you. She wants to do something great. Every time we do videos, we want to change the world," Akerlund said of their collaborations.
The video was filmed over one night in New York City and sees Madonna dancing, kissing anyone standing idle and feeding shots to models, because she's Madonna. Akerlund described it to EW as, "something a little bit less serious, just fun and crazy."
High calibre celebs like Nicki Minaj, Beyonce, Kanye West, Katy Perry, Miley Cyrus, Rita Ora, Chris Rock and Diplo all make cameos alongside the pop Queen.
Take a look at "Bitch I'm Madonna" now!