Prv Article
Nxt Article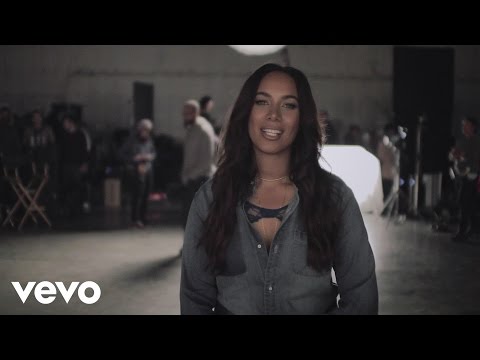 Last week Leona Lewis premiered the video for her brand new track "Fire Under My Feet" and this week we can take you behind the scenes!
Directed by Black Dog's own Declan Whitebloom, who's previously collaborated with the likes of One Direction and Taylor Swift, the video shines a light on people who've overcome adversity to reach their dreams.
"This song is all about the passion that you have to do what you do, even though there's adversity or people trying to tell you that you can't do something," the singer explained. "That's what I wrote the song about, and I feel like a lot of people in this video have things that they've had to overcome to be able to do what they're passionate about. It's just incredible seeing them in their element."
This is the first single from Leona's new album and the long awaited follow up to her 2012's Glassheart, and it's out soon!