Prv Article
Nxt Article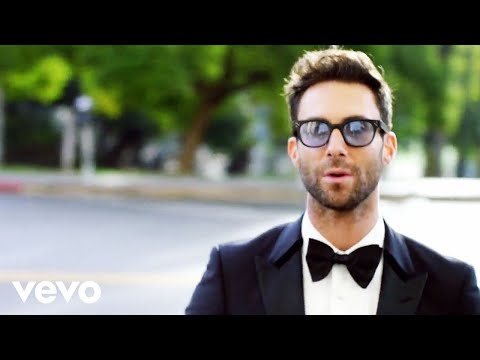 Owen Wilson and Vince Vaughn move aside. Maroon 5 and David Dobkin are taking over.
Imagine the day is finally set. You've picked out the dress (or tux). You've laid out all the place cards. You've got your something old, something new, something borrowed, something blue. Now, all you need is Maroon 5 to surprise you during the reception and make it the absolute day you will never forget, right?
Yeah, we thought so. And so did David Dobkin (helmer of Wedding Crashers and The Judge) who directs our latest music video for everyone's favorite band, Maroon 5. "Sugar" follows the band, led by mega-babe Adam Levine, as they travel from wedding to wedding, crashing the show and putting on the performance that has us basically ready to say "I DO" to anything and everything.
If you feel that joy radiating, it's because the situation was real. Dobkin and crew had a small window of time to pull off each surprise, and there were whole weddings that they couldn't interfere with. But the moment that curtain dropped and Maroon 5 started playing the opening riffs to "Sugar," it was all magic.
The video plays like just the kind of party we were excited to create, at the hands of the oh-so-visionary Dobkin. "The joy was inherent in the concept… and the love of the band," he explains. "I wanted to do something that captured their audience and the intimate connection they have with the band in a pure way."
"It is a time capsule of emotion that will always have the magic of the band inside it."
Watch and experience the magic above!