Prv Article
Nxt Article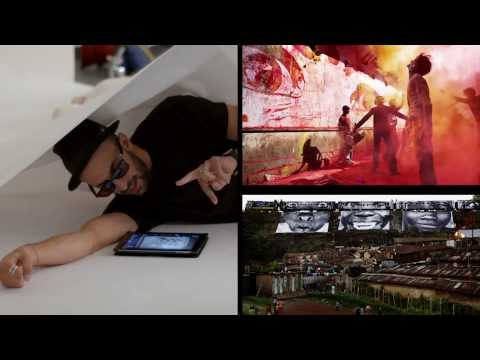 NEW YORKERS! Go See JR's 'Les Bosquets" With Music By WOODKID. We were in NYC earlier this week and caught the premiere of JR's new ballet for the City Ballet and it is utterly stunning, unlike anything you've ever seen before.
The story behind the eight-minute ballet is an interesting one. Before June, JR had never even seen a ballet performance. The City Ballet was hoping that by commissioning the internationally-renowned artist, they could get more young faces in the theatre. The show features music by one of our good friends (and favorite directors/creative directors/performers) Woodkid, features Lauren Lovette and Lil Buck.
"Les Bosquets" portrays a vignette of the 2005 French riots, a story near and dear to JR's heart. "The whole ballet is exactly about how the media approached the riots, and how we were documenting from the inside of the riots," JR explains.
Says Woodkid: "It's really about the masculinity of the riots and about the violence and chaos of them. Slowly as the piece progresses, there's a sense of hope that comes from within that mess, and it balances itself rhythmically, but also harmonically. The strings come in. It actually becomes very romantic."
The show runs through this Sunday, so catch it while you can.