Prv Article
Nxt Article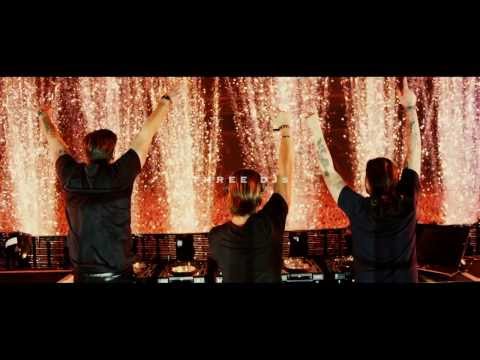 Leave The World Behind premiered at SXSW last week and in Stockholm, London, New York, Los Angeles, Las Vegas, Amsterdam, and Sydney. It hits Sweden and India nationwide this week, and we wanted to give you a rundown on what folks are saying about it. We aren't surprised that critics are raving, but we're still going to brag about it.
"Most of the current slab of electronic music is built around the premise of the "drop:" the music will zoom skyward until it almost becomes unbearable, at which point the bottom shuts out and the euphoria is returned. It's pretty incredible to listen to, when you're watching an endless sea of undulating bodies dance in unison to the music and it becomes downright profound; an expressive, uniquely positive act of shared enthusiasm. Also: there are lasers." – Indiewire
"The 'farewell tour' movie has been well-mined over the years, but Christian Larson's rather beautiful, emotionally striking and often up-lifting Leave The World behind is a real delight as it charts the 2012 farewell tour of top electronic dance group Swedish House Mafia." – Screen Daily
"Forget whatever hang-ups you have about 'EDM' – this is a story of an undoubtedly talented musical trio who realised they were riding the wave of a movement and ran with it…One thing's for sure though, you'll leave the cinema heading straight for the club. They came, they raved, we loved." – MTV
Congratulations to our own Christian Larson and Jonas Akerlund on the film's success! Be sure to catch it while you can.